PRESIDENTE JURADO / CHARIMAN OF THE JURY_2012

Lord David Puttnam of Queensgate, C.B.E.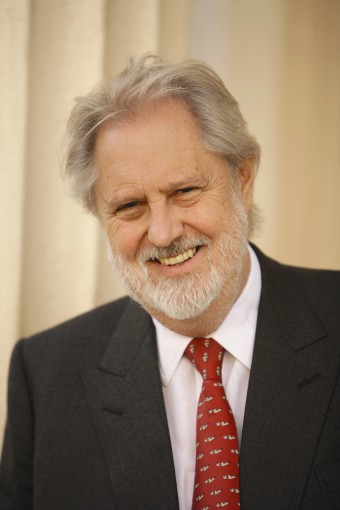 David Puttnam spent thirty years as an independent producer of award-winning films including The Mission (1986), The Killing Fields (1984), Local Hero (1983), Chariots of Fire (1981), Midnight Express (1978), Bugsy Malone (1976) and Memphis Belle (1990). His films have won ten Oscars, 25 Baftas and the Palme D'Or at Cannes. From 1994 to 2004 he was Vice President and Chair of Trustees at the British Academy of Film & Television Arts (BAFTA) and was awarded a BAFTA Fellowship in 2006.

He retired from film production in 1998 to focus on his work in public policy as it relates to education, the environment, and the 'creative and communications' industries.

In 1998 he founded the National Teaching Awards, which he chaired until 2008, also serving as the first Chair of the General Teaching Council from 2000 to 2002.

From July 2002 to July 2009 he was president of UNICEF UK, playing a key role in promoting UNICEF's key advocacy and awareness objectives.

David Puttnam is the present Chancellor of the Open University, following ten years as Chancellor of The University of Sunderland. He is President of the Film Distributors' Association, Chairman of North Music Trust (The Sage Gateshead), Deputy Chairman of Profero and a trustee of the Eden Project.

Most recently he has set up Atticus Education, an online venture, in partnership with BT Ireland, which will deliver interactive seminars and masterclasses using state-of-the art video conferencing technology.
---------------------

David Puttnam pasó treinta años como productor independiente de películas galardonadas tales como The Mission (La misión, 1986), The Killing Fields (Los gritos del silencio, 1984), Local Hero (Un tipo genial, 1983), Chariots of Fire (Carros de fuego, 1981), Midnight Express (El expreso de medianoche, 1978), Bugsy Malone (Bugsy Malone, nieto de Al Capone, 1976) y Memphis Belle (1990). Sus films han cosechado diez Oscars, 25 Baftas y la Palma de Oro de Cannes. De 1994 a 2004 fue vicepresidente y presidente del patronato de la British Academy of Film & Television Arts (BAFTA), organización que le dio su máxima distinción, la Fellowship, en 2006.

En 1998 abandonó la producción cinematográfica para centrarse en su trabajo de políticas públicas relativas a educación, medio ambiente e industrias creativas y de comunicación. Ese mismo año fundó los Premios Nacionales de Enseñanza, que presidió hasta 2008, siendo también primer presidente del Consejo General de Enseñanza de 2000 a 2002.

De julio de 2002 a julio de 2009 fue presidente de UNICEF Reino Unido, jugando un papel fundamental en la promoción de los objetivos de concienciación y apoyo más importantes de UNICEF.

Después de diez años como rector de The University of Sunderland, es actualmente rector de la Open University. Es asimismo Presidente de la Asociación de Distribuidores Cinematográficos, presidente de la Fundación North Music (The Sage Gateshead), vicepresidente de Profero y miembro del patronato de Eden Project.

Recientemente, ha puesto en marcha Atticus Education, una empresa online, en asociación con BT Ireland, que impartirá seminarios interactivos y clases magistrales valiéndose de las últimas tecnologías en materia de videoconferencias.
MASTERCLASS (impartida por / given by)
CHRISTINE VACHON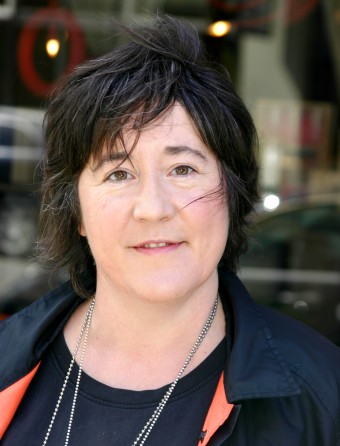 Independent Spirit Award and Gotham Award winner who co-founded indie powerhouse Killer Films with partner Pamela Koffler in 1995. Based out of New York, Vachon has produced more than 60 acclaimed independent films including Todd Haynes' Venice Film Festival Award-winning I'm Not There (2007) as well as Haynes' controversial first feature, Poison (awarded the Grand Jury Prize at the 1991 Sundance Film Festival).

Since then, she has gone on to produce some of the most celebrated American indie films including, Academy Award® winning films Far From Heaven (2002), Boys Don't Cry (1999), One Hour Photo (2002), Hedwig and the Angry Inch (2001), Happiness (1998), Safe (1995), and I Shot Andy Warhol (1996) in addition to more recent projects like Dirty Girl (2010), Cairo Time (2009), Cracks (2009), Then She Found Me (2007), Savage Grace (2007) and Dragonslayer (2011), which won Best Documentary at SXSW 2011.

In television, Vachon executive produced the Emmy®-winning program, This American Life, for Showtime and produced the Golden Globe-winning miniseries, Mildred Pierce (2010) for HBO.

As a producer, she's received numerous awards and honors including the LA Outfest Achievement Award (2001), IFP's Gotham Award (1999) and the National Board of Review's Producers Award (2003).

In 2005, Killer Films was honored with a ten-year retrospective by New York's Museum of Modern Art.
and Lord David Puttnam of Queensgate, C.B.E.
INVITADOS QUE PARTICIPARÁN EN EL ENCUENTRO /
GUESTS THAT WILL TAKE PART IN THE MEETING: